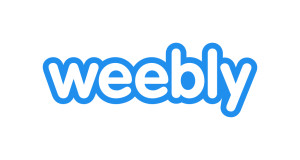 Weebly was founded in 2007 by these gentlemen.
 
They are based in San Fransisco, California. Weebly has over 30 million users who have created websites using their platform. Did these people make the right decision? Let's find out.
Weebly Pricing
Weebly is pretty competitively priced. They have a free version, but you will be stuck with a "mysite.weebly.com" URL, which is less than ideal. Eight dollars a month will get you your own custom domain, and some expanded statistical features. Their pricing is on the higher end, but it is still in a pretty reasonable range for lots of different consumers. Based on pricing alone, people who want to run and online store should stay away. $25/month is far too much to pay for fully integrated eCommerce. With a little know how you can save yourself a lot of money down the stretch.
The free version is low hassle way to get a website up and running, but it is almost not worth it. It carries about the same weight as having a tumblr, and the URL will look similar. That is a major red flag, especially if you are offering services through your site.
Weebly Design
Weebly's design window is not quite as bubbly as their logo, which is a relief. I quite like their design options. Everything is clearly labeled and easily accessible. There are over 100 pretty good templates, although some of them can be a little bit simple. Most are all fully formed sites of their own, and by and large the designs are above average. Here is the basic editor window.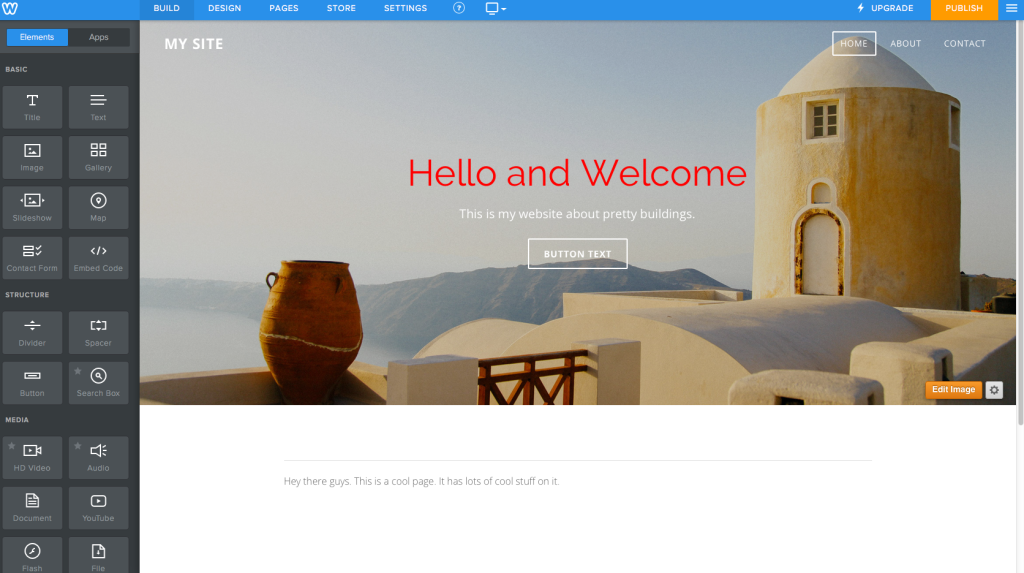 This is a website I built that is largely based on one of their nice templates. The editor is very easy to use and has a lot of features that will help make your site your own. Everything being clearly labeled is also a huge help, and rarer than you would expect. That makes the editing process very intuitive and relatively simple.
Weebly Frontend Features
The sites are very easy to navigate. The phrase user friendly springs to mind. All of the layouts are mobile optimized, and you can toggle mobile preview right from the design window. The embedded video that I tried worked rather well, and Weebly has a lot of options for the presentation of your website. They have drag-and-drop video embedders, slideshows, galleries, and maps. Those are all quite neat, and they work better than expected.
Weebly Backend Features
Weebly's infrastructure is well designed and pretty. Everything is very responsive, and some pages will fly out at you in a way that is more charming than terrifying. This settings box, for example, flies out of the left side of the screen as if it had been shot from a cannon.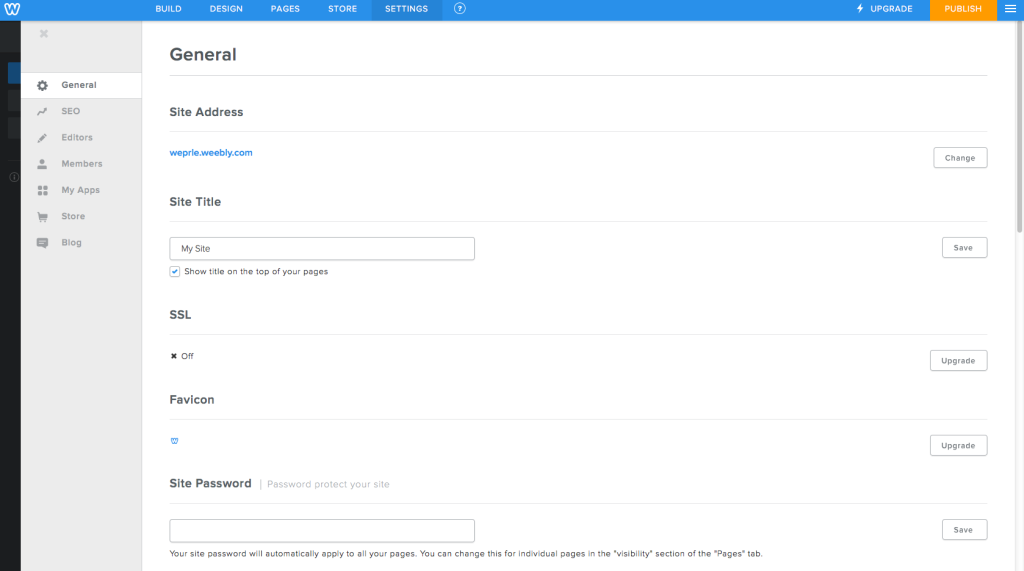 It is unclear why the settings page flies out of the screen so violently, but ours is not to reason why, ours is to build excellent websites. Although I don't know how this helps.
Moving on.
Overall, the backend is very friendly and useful. Weebly gives the impression that it is ready to serve.
Weebly Hosting & Security
All plans include hosting. The free version of Weebly is limited to 500MB of data, but all of the paid plans included unlimited hosting data. All of the paid plans will also furnish you with a free domain for one year. I assume they then start to charge you for the domain. This seems like a rather mean trick reminiscent of cable pricing plans. It is disappointing to see a useful email creator brought low by such base tactics.
Weebly has the ability to put SSL encryption on the entirety of your website. That is awesome. Other apps either don't offer SSL (Wix) or they only offer it on checkout pages (Squarespace). Weebly is one of the more secure options when it comes to website builders.
Weebly Reports & Statistics
There are some useful statistics on the stats page. The free version of Weebly only gives you access to page views and unique visitors. The paid versions let you see a few extras, like top pages, search terms, and referring sites. Their statistics dashboard looks like this.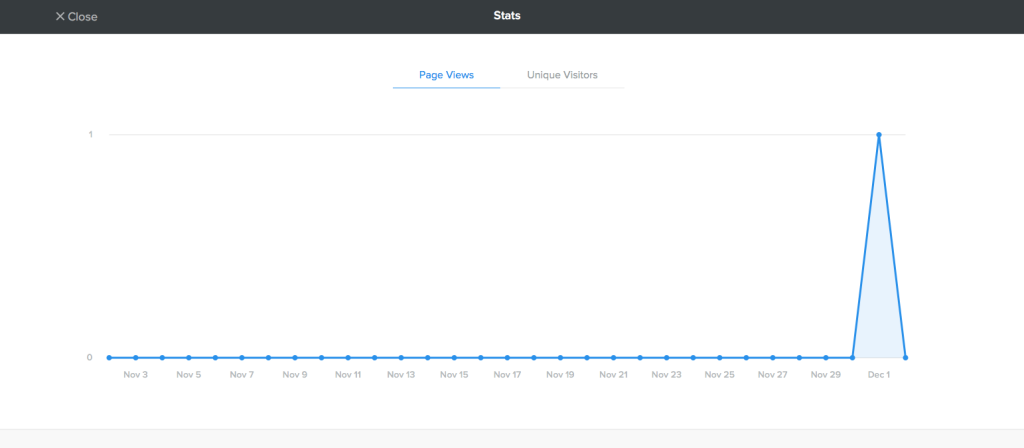 I hope your sites get more traffic than mine. The free version only tracking page views and unique visits is kind of a drag, but the free plan will still give you access to more statistics than other website builders like Wix. In fact, a surprising number of website builders don't include their own analytics. It is nice to see at least some statistics.
Weebly Extensibility
Weebly has an app store. It has lots and lots of good apps for your consumption. The app center is nicely integrated into the design environment. You click a tab and then this screen comes up.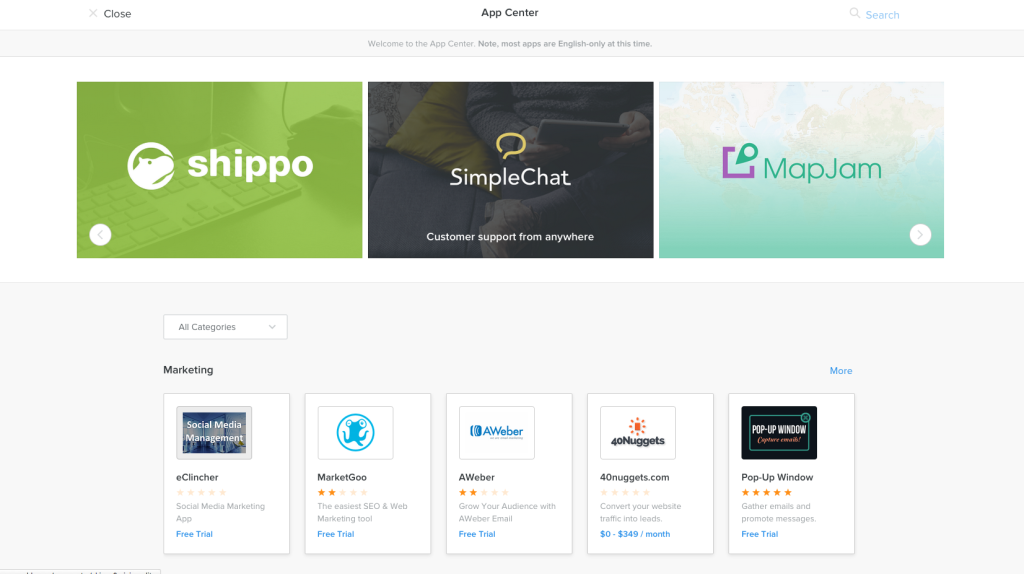 The app center is nicely organized and they have 77 apps, from eCommerce to social media integrations and everything in between. You shouldn't have a problem getting all of your stuff up and running on Weebly. The app store makes sure that your integrations work well.
The app store is well integrated into the design environment. There is no cumbersome switching between interfaces.
Weebly Support
Weebly has a few different support options that vary depending on what plan you have. The free plan only has access to livechat and email support. The paid plans have a dedicated phone line they can call. The phone line is open Monday – Friday from 5am to 5pm PST and on Saturday and Sunday from 7am – 4pm PST. The livechat has the same hours as the phone lines.
There is also a very large knowladgebase, live webinars, and video tutorials that will help you to get started.
Conclusion
Weebly is a very good website building tool. However, the free option is misleading because it is not really an option if you want your website to be taken seriously, and the paid versions are a little expensive for what you get. If the templates had a little more pizzazz, or if there were more apps in the app store this would be a better value. They do have very nice security options, however.
Compared to other apps, Weebly is fully featured and well designed. It is a good choice for people who will need support and ease of use over cheapness. Weebly is pretty slick, and the websites will not disappoint. The templates are very usable and you can customize them to suit whatever your needs might be.