GetResponse is a major player in the world of email marketing. They have over 350,000 customers, and are looking for a few more. They were founded in 1998 by Simon Grabowski in Gdynia, Poland. They provide email marketing services in nineteen different languages.

GetResponse Pricing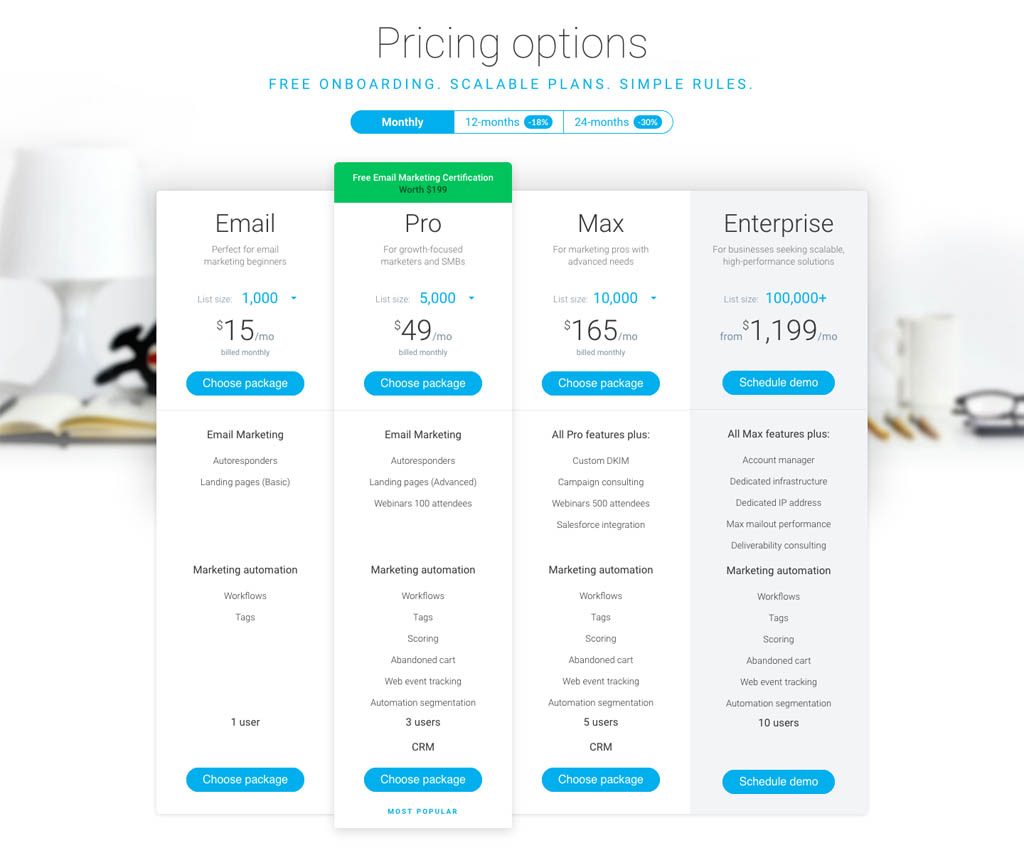 GetResponse starts out pretty competitively priced, but then gets quite expensive the more subscribers you have. You can use their list size calculator to use your list size to see how much you'll be paying. Their pricing structure is pretty segmented, so the list calculator will be the best bet to find out which plan is best for you.
GetResponse's plans start at $15/month and go up as high as $1199/month. If you have over 100,000 subscribers, you'll have to get a custom quote, which is even more expensive. They offer a 18% discount when paid annually and a 30% discount when paid biennially.
They do have a 30 day trial, so you can try GetResponse out to see if it meets your needs.
GetResponse Design
Here is a Thanksgiving themed template. They have the mobile preview right there next to the design window.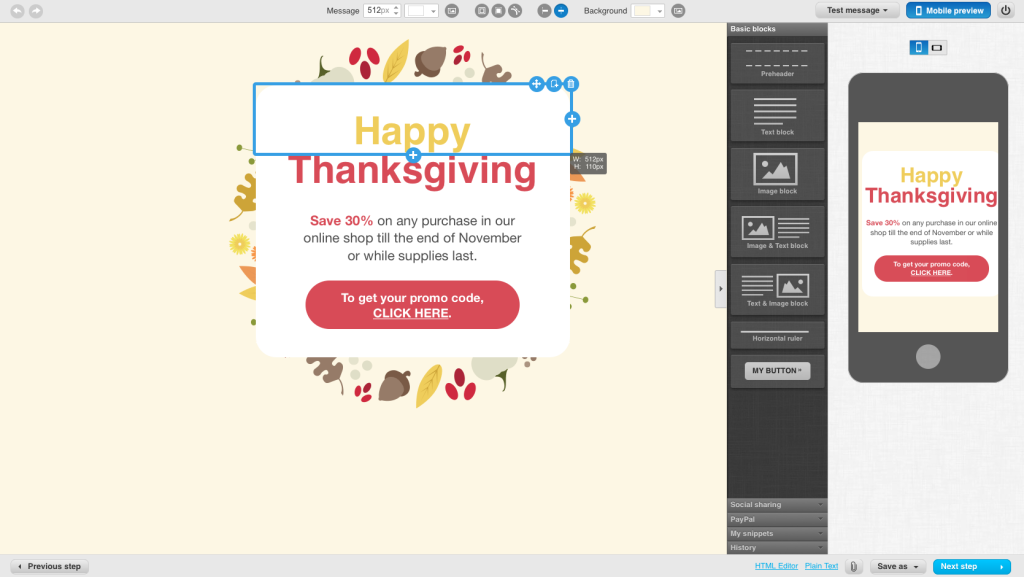 GetResponse has over 500 templates to choose from, so your email does not have to be Thanksgiving themed. Also, if you're code savvy they have an HTML editor for creating your own emails. You can also hire someone from GetResponse to make you a custom template for an extra fee.
The editor offers drag and drop design elements, and there are a lot of templates to choose from. However, the customization is pretty limited. GetResponse relies on their sheer number of templates for flexibility. The editor does not have the deep customization options you might expect. If you want a more extensive editor maybe check out AWeber.
GetResponse Frontend Features
GetResponse has a lot of different form templates to chose from. They are all pleasing to the eye. This is nice that GetResponse lets you build your email lists from within their platform. It's surprising how many email marketing apps don't offer optin forms for newsletters.
Here is an optin form for a very cool newsletter: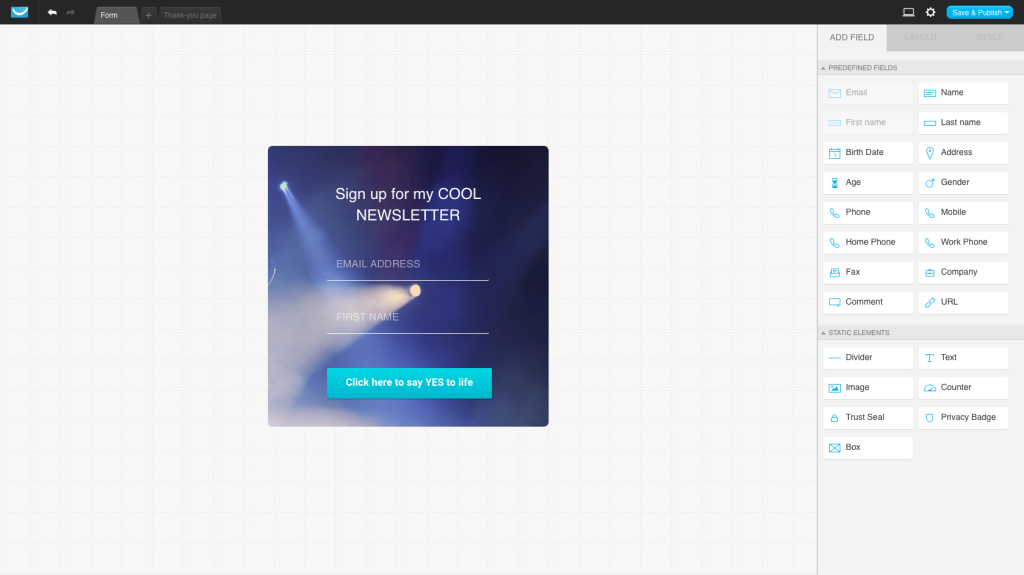 GetResponse has a very nice set of features. They have a landing page creator, inbox preview, A/B split testing, autoresponders, a form builder, and email analytics.
The landing page creator is pretty great. It lets you put a optin right there on the front page of your website. That is an easy way to grow your subscriptions list.
GetResponse Backend Features
The GetResponse dashboard is very clean and nice. Their website is also very responsive.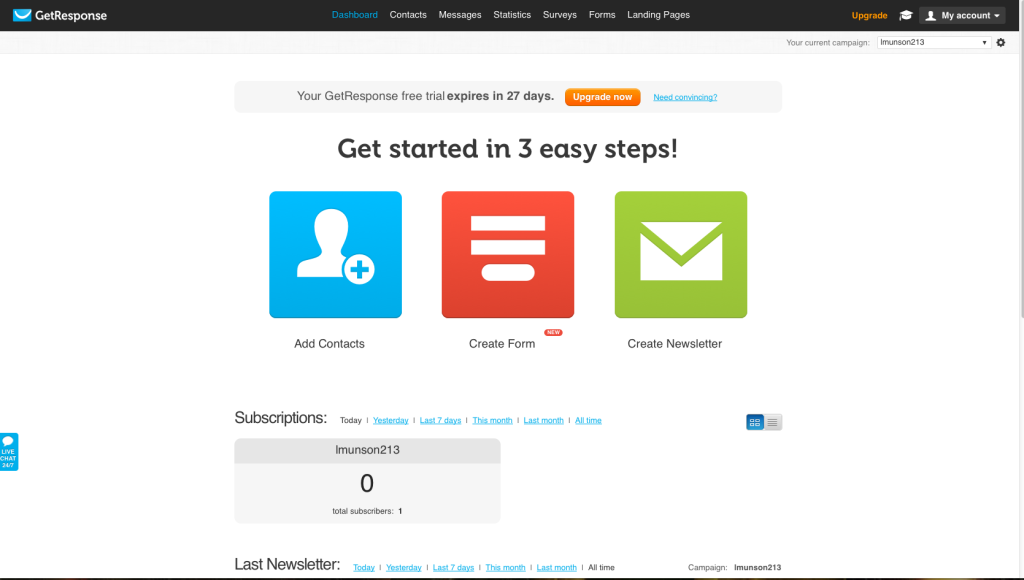 Lets explore those tabs at the top.
Contacts – This tab lets you manage your lists. (import contacts, edit custom fields)
Messages – Create and test newsletters, setup autoresponders, and manage your RSS to email automation.
Statistics – This is where GetResponse has all of its analytics.
Surveys – Here you can create and manage your customer surveys. The statistics gathered from your surveys will be found under the Statistics menu.
Forms – GetResponse has a bunch of different form templates to suit your needs. They also have blank forms if you don't find what you're looking for in their templates.
Landing Pages – These are great for converting visitors quickly. They provide you with a visually appealing front page that lets visitors opt-in to whatever it is you need them to opt-in to.
GetResponse handles every aspect of email marketing. They don't just focus on sending out emails. They also provide tools to help you grow your customer base.
GetResponse Reports & Statistics
GetResponse puts your basic statistics directly on your dashboard. There is a pleasant pie chart, as well as the raw data on your campaigns.
Their email analytics page has all the information on opens, clicks, unsubscribes, bounces, and complaints. You can see who in your email list preformed what action, and you can also see desktop vs mobile activity. It is pretty in depth, and it has a lot of features.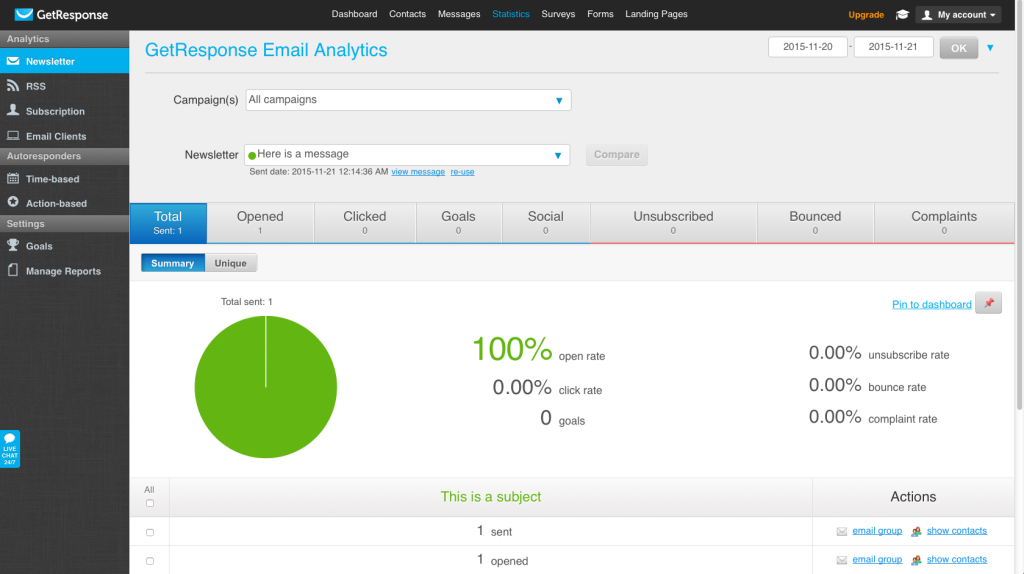 You can also see their autoresponder statistics and list growth compared to prior campaigns. GetResponse has a lot of great features, and may be one of the most fully featured reports sections for an email marketing app.
GetResponse Flexibility
GetResponse makes it very easy to import your contacts. They accept a bunch of different file types, and you can import contacts directly from other web services like SalesForce, Google, Megento and many others.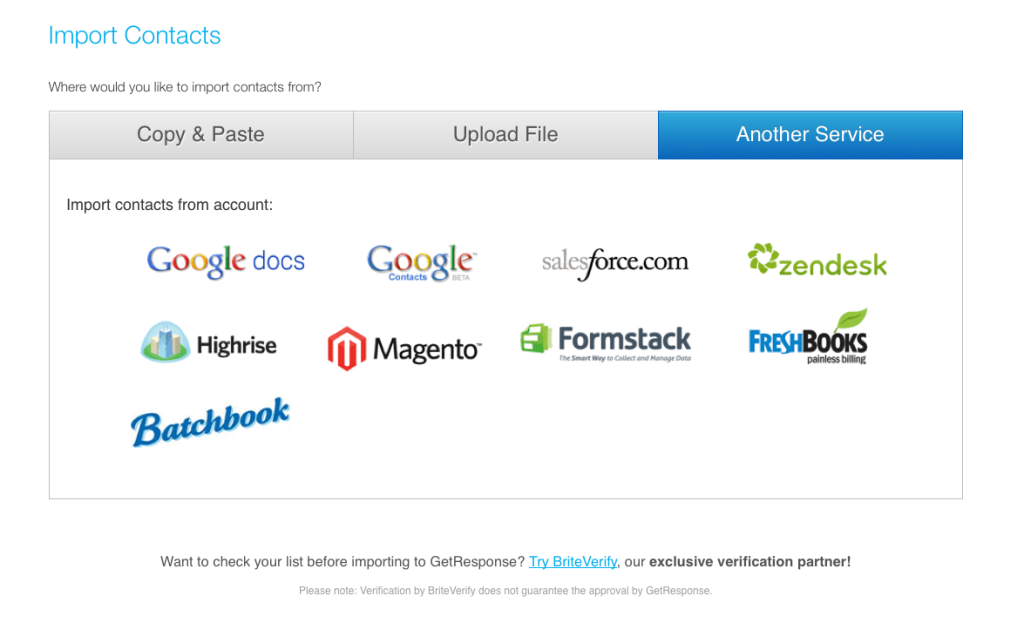 Your subscribers will be added to your lists without sending them a confirmation email. GetResponse also won't ask your subscribers to click a link to verify your subscription. They manage this by estimating list quality when you import.
GetResponse doesn't offer a refund for fees you've already paid if you decide to stop using their service. Be careful when paying in advance.
GetResponse Automation
GetResponse has a couple different ways to do automation. They let you do time-based messages, like automatically sending email to your new subscribers, and action-based emails, which trigger when a customer preforms an action, like buying something or clicking a specific link.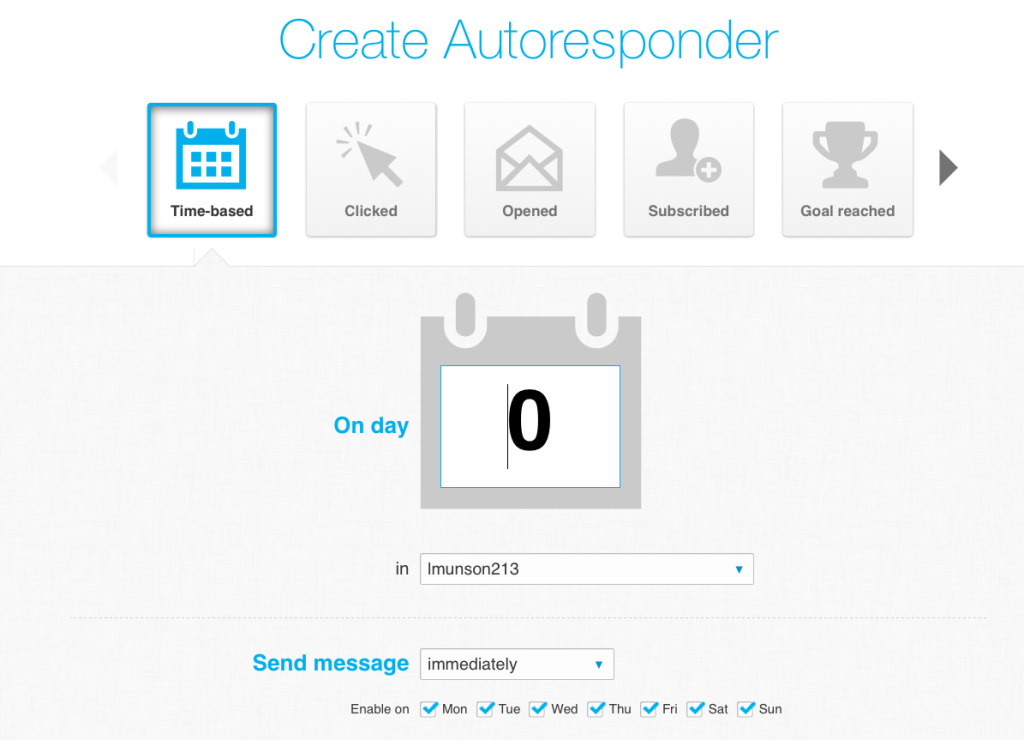 These can be great for growing your subscriber list. They have a fully featured automation that is definitely among the best in email marketing apps.
GetResponse Extensiblity
There are just 112 add-ons and integrations available for GetResponse. This is not nearly as many as you can find for other apps, but all the major programs are available. Their ability to import from other services is a big plus.
GetResponse Support
GetResponse has a pretty good array of support options. They have a live chat service that is 24 hours a day on weekdays. They also have a phone line that is open 9 – 5 EST. Their self-help section is pretty extensive. They offer a FAQ section, live and pre-recorded webinars, and some nice video tutorials. The FAQ is a little difficult to navigate. Their social media pages are pretty responsive. If you ask them a question on Twitter they will get back to you quickly.
Besides the FAQ, GetResponse's support is quick and reliable. They offer a lot of options to fix whatever problem you may be having.
Conclusion
GetResponse is a good choice for an email marketing app. If you need to conduct email marketing in a language other than English, this is the app for you. They have nineteen different languages that are supported in GetResponse. Their editor is very nicely laid out, if a little lackluster in customization. There are a bunch of great templates to choose from, so you shouldn't have a problem making an email that looks good.
Their automation is quite nice, and it allows for a number of different triggers that will help you to streamline your email marketing campaign. The trigger for when a customer buys something in your store is particularly nice.
All in all, GetResponse is a well put together and fully featured email marketing app.