Volusion has a longstanding quality reputation with those who have been in the ecommerce world for quite some time. With over 40,000 stores hosted and $21 billion in merchant sales to date, the ecommerce powerhouse was one of the first platforms to get started, and it has weathered the storm as other juggernauts like Shopify and Bigcommerce have come along.
In terms of its selling system, Volusion has grown significantly over the years. And that's what defines Volusion: Growth. There was a point where Volusion struggled to keep up with the big wigs like Shopify, but it's slowly morphing its strategy to include amazing features like an app store and more useful design tools.
That said, keep reading to learn more about what Volusion has to offer, and whether or not it's the right choice for your online store.
Volusion Pricing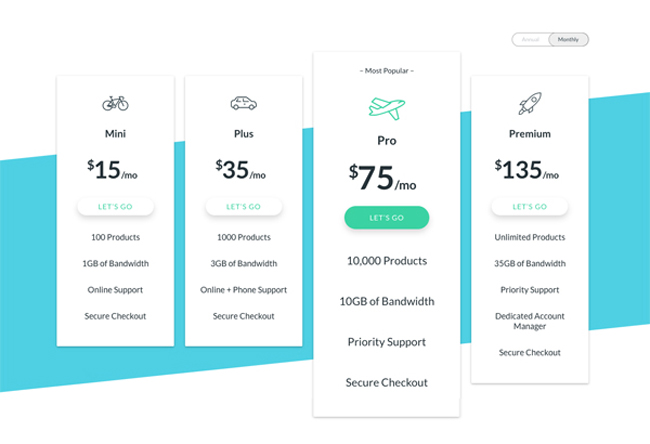 Volusion pricing is roughly the same as competitors, but you receive a choice between four options, opening up the chance to get exactly what you need for your store. The $15 Mini package is a little pricier than places like Shopify, and you don't even get as many features, but as you move up to some of the other plans it starts to even out.
What do you get with the Volusion pricing plans?
Mini – $15 per month for 100 products, online support, mobile commerce, responsive templates, free slideshows, a mobile app, Facebook store, social media tools and automatic tax rates.
Plus – $35 per month for 1000 products, everything from the previous plan, phone support, abandoned cart reports, ratings and reviews, newsletters, and importing and exporting.
Pro – $75 per month for 10,000 products, everything from the previous plan, priority support, phone orders, CRM, eBay and Amazon integrations, API access, deal of the day, customer loyalty program and batch order processing.
Premium – $135 per month for unlimited products, everything from the previous plan and a dedicated account manager to help you out with your store.
Every plan offers unlimited storage, no transaction fees and some type of support.
Volusion Design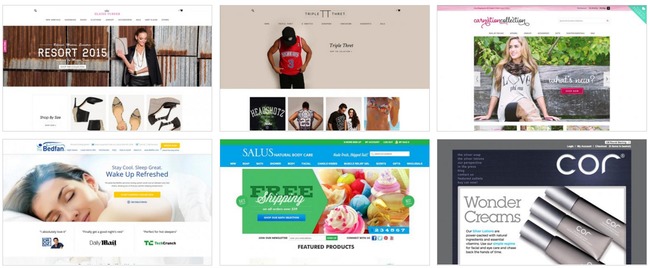 When looking for themes on Volusion, you'll find around 88 paid solutions. To go along with that, 28 free themes are provided, each of which look nice, but they are a little bare bones. The true quality comes into play when you start paying for your themes, because they are designed for specific industries with tons of cool frontend features. An FTP account is offered, which is nice for more advanced users. However, the themes aren't that easy to customize, unless you have some sort of knowledge in terms of HTML and CSS. That's not to say that it's impossible to change around the themes, but you won't find anything like a drag and drop editor. This makes it tricky for true beginners, unless you're completely satisfied with the initial designs and don't want to change anything.
Volusion Frontend Features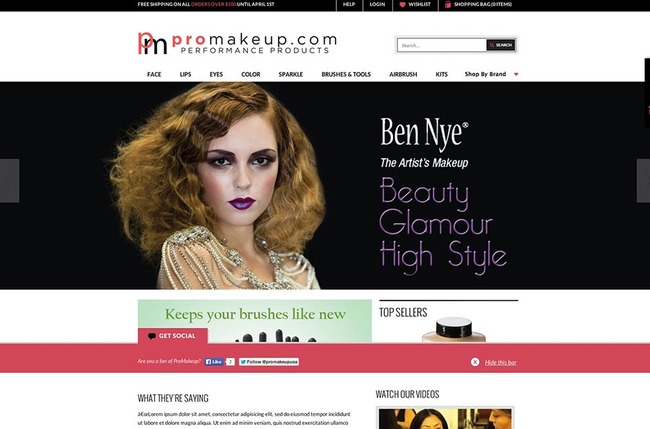 Amazon and eBay integrations come along with your store, and you receive a newsletter and ratings and review system. Compared to other competitors, you'll find more in terms of built-in frontend features, but the Volusion app store is a little weaker. Social media tools are offered, and automatic tax rates make it easier for customers. You can also sell on a mobile app or watch as your store is transformed with the responsive elements.
Volusion Backend Features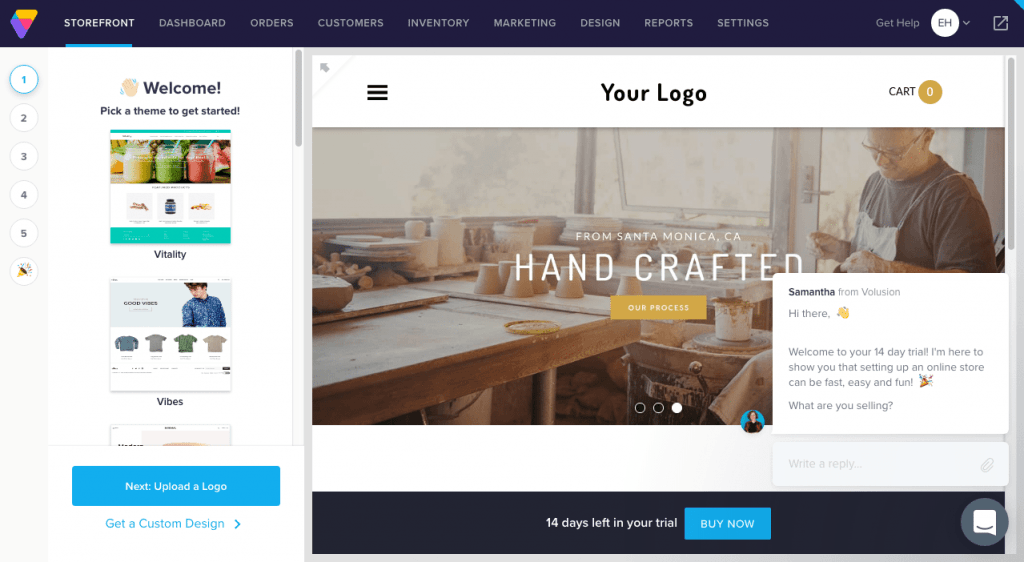 The backend is a double edged sword, since it used to be much worse. Now, when you land on the dashboard it reveals several steps to walk you through the website creation process. Several videos outline how to upload logos, change colors and pick a template. Quite a few charts are revealed on the dashboard as well, which is a nice touch for quickly checking in on how your store is doing. Some of the tabs on the main dashboard include options for marketing, orders, customers and inventory. Adding a product isn't a problem, since the pages are clean and straight to the point, using fields for images, titles, descriptions, pricing and more. As for more complex customizations like changing the overall design, Volusion has it way too unorganized, and much of it requires you to go through files and code. Overall, intermediate users shouldn't have a problem, but beginners may find it tedious.
Volusion Marketing
All SEO is located under the product pages, where it lets you change items like URL text and meta tag titles. The newsletter module is built right into the system, helping you send out emails to customers and track trends for the future. Discount coupons and customer loyalty programs are also provided, but the best part is the daily deals area, which is similar to how Groupon sells items.
Volusion Statistics
As discussed above, the main area for stats is the dashboard. Take a look at your top five products and categories, and view even more advanced reports for ROI, search terms and affiliate stats. The timetable is useful since you can see how much your site has grown and what you can expect for the future.
Volusion Hosting and Security
All hosting comes through Volusion, so you don't have to worry about finding your own host. The host is PCI Certified, and 128-bit encryption SSL certificates are sold on the dashboard. A domain name registration area is helpful, and the CDN ensures that your site remains fast and reliable.
Volusion Extensibility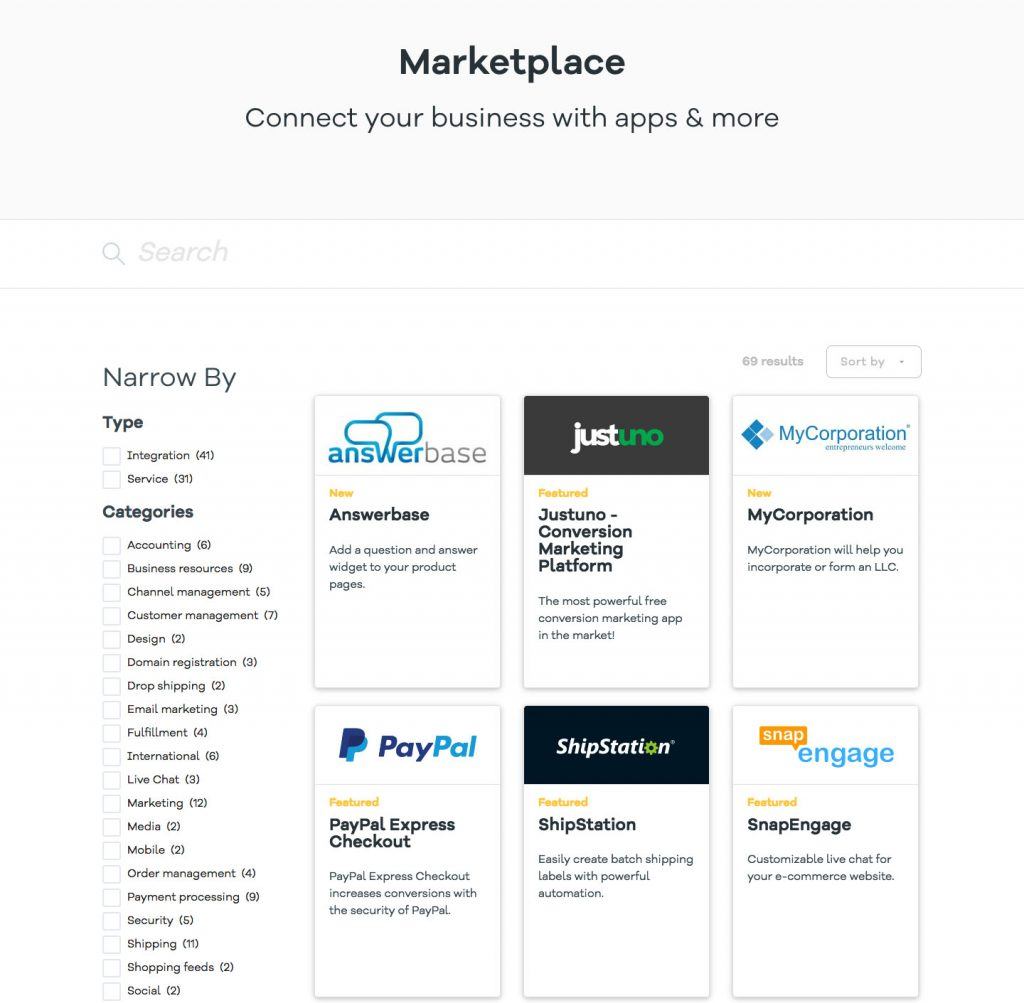 The app store is new, but it has some interesting integrations for areas like shipping, reviews and accounting. Over 76 apps are offered, which isn't nearly as many as competitors. You receive more built-in features with Volusion, but when you turn to the app store you won't find as many mainstream solutions. Not to mention, you must download a zip file in order to upload the apps to your store.
Volusion Support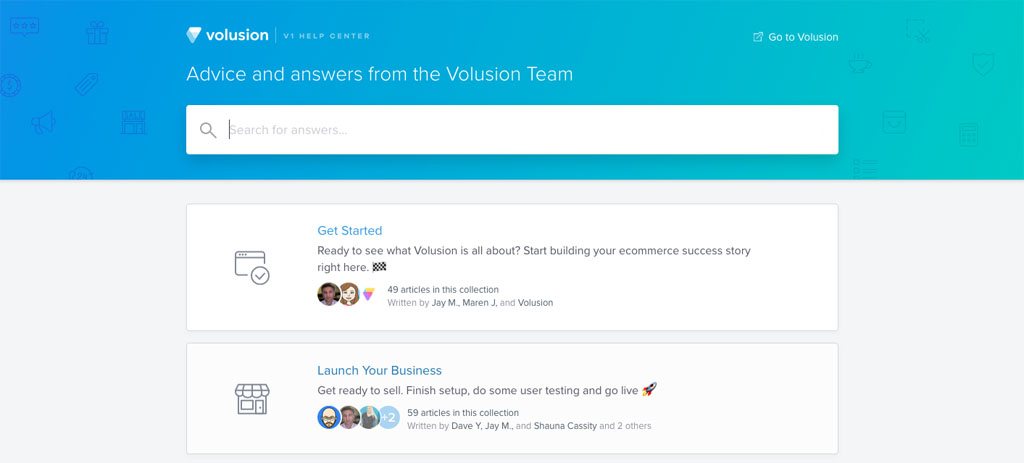 Tons of videos are located in the knowledge base, and you can look at guides if you're more of the reading type. The blog is constantly updated, and webinars are common for checking in on new tutorials. Phone, email and live chat are all options, and the reps are knowledgeable and friendly.
Conclusion
The Volusion platform still needs to improve its backend and app store, but overall it has made progress over the years. We recommend the system for people who don't mind a less friendly design area, because beginners might get a little intimidated by it.