If you've heard of WordPress, there's a good chance you've heard of WooCommerce. If not, let's explain exactly what it does for you. To start, the WooCommerce system is a WordPress plugin, meaning that you can install it onto your website and it automatically turns any WordPress blog into a fully functional ecommerce platform. It's rather useful, since you can immediately start managing inventory, uploading products and collecting payments from people all over the world.
WooCommerce has become so popular that many developers make WordPress themes built just for the plugin, enabling you to have a clean checkout system and product displays. The WooCommerce plugin has over 11 million downloads, and it powers over 30% of all online stores. These impressive stats make it worthy of you considering when thinking about a platform to sell your items on. Therefore, keep reading to learn about what WooCommerce has to offer, and use this article to understand the pros and cons of the system.
WooCommerce Pricing
WooCommerce is completely free. Hands down. You don't have to pay anything to download it, and it only takes a few minutes to upload it to your WordPress website. The plugin is opensource, meaning that dozens of blogs, documents and resources are scattered throughout the internet for you to learn about how to use it. In addition, tons of people contribute to the develop of the plugin.
However, as with all ecommerce platforms, you can't expect to not pay anything for it. The plugin in itself is free, but most people buy a WordPress theme that is built just for WooCommerce. It's an option to go with a free theme, but most would argue that if you're running a business online you're best off buying from a company that offers support.
The WordPress CMS is free, but you must pay for hosting and a domain name in order to install WooCommerce. On average, you can expect to pay around $10 per year for a domain name, and from $4 to $25 per month for quality hosting. Hosting goes even higher than that if your site starts to get more traffic.
WooCommerce Design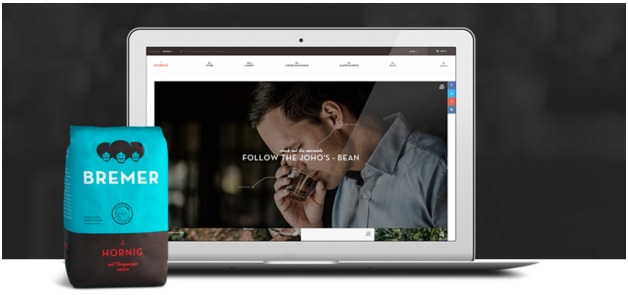 As stated before, plenty of developers and companies sell WooCommerce WordPress themes. These can range anywhere from free to $100. The WooCommerce company, WooThemes, also sells its own themes that generally cost you around $39. Over 52 themes are located in the WooThemes library, and they all look great on the frontend. The greatest part is that you get to use the WordPress dashboard, which is easy to pick up, and lots of documentation is available for you to use online.
Not to mention, designers can link their site to an FTP server or even access the CSS or HTML files, all of which make it one of the ultimate plugins for designing your website exactly the way you want.
WooCommerce Frontend Features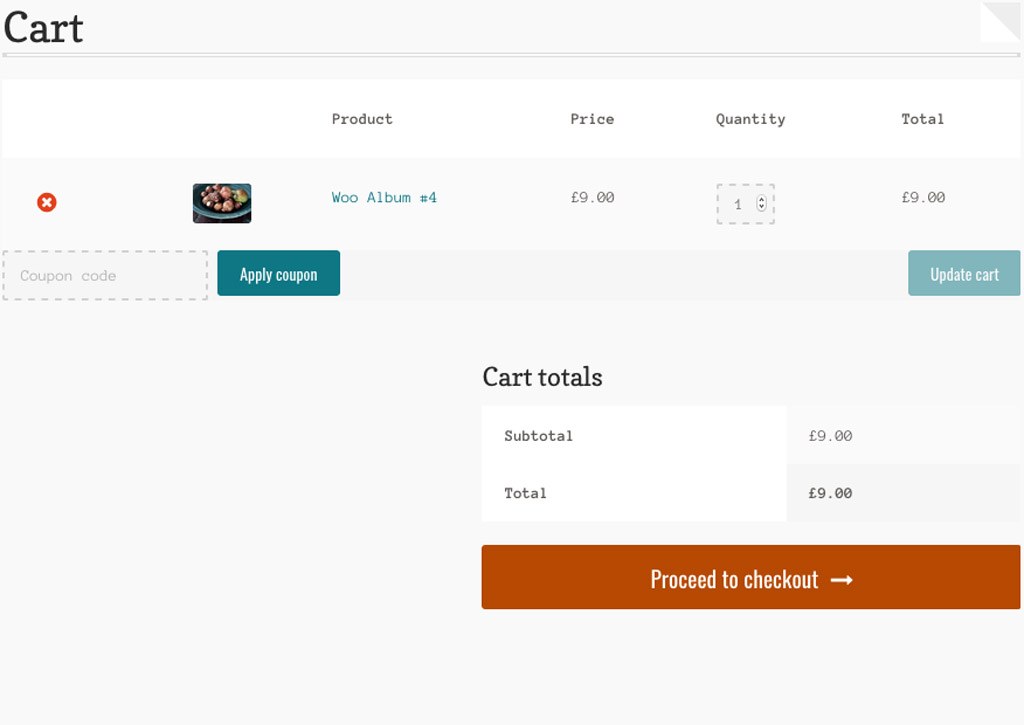 The shopping cart is completely built-into the WooCommerce plugin. You also receive several tools for managing your inventory and uploading products. That said, customization is completely up to how much work you want to put in. The WooCommerce frontend depends on the theme you choose and the plugins you decide to integrate with it.
What's cool is that plenty of plugins are available for free or for sale online, but some of the frontend features you don't have to worry about integrating include product reviews, tax calculations, coupons and mobile responsiveness.
WooCommerce Backend Features
If you've used WordPress, the backend of WooCommerce hsould be no problem. It basically adds a few tabs to your toolbar such as Reports, Orders, Settings and Add-ons. The main area for adding a product is simple and consice. For example, you can add a product image, description, tags and shipping attributes.
WooCommerce Marketing
In terms of SEO, it all relies on your WordPress backend. SEO is built-into the WordPress system, and you can also use a plugin like Yoast SEO. Social media support is non-existent, but lots of plugins are available.
When talking about newsletters and selling on other platforms, once again, you're on your own. Tons of plugins are out there for you to choose from for both, but it takes research and a little WordPress knowledge.
The primary marketing features that come with WooCommerce are coupons, discounts and product reviews.
WooCommerce Statistics
Several detailed reports come with your WooCommerce plugin. For example, you can find reports for emails, carts, EU VAT and Google Analytics. The best part is the quick glance area that details information like where your traffic is coming from and how many sales have been processed through your site. Overall, this is a great spot to keep an eye on your trends, but it's always wise to look at the more detailed reports.
WooCommerce Hosting and Security
You need to go out and find your own host and domain when working with WooCommerce. The plugin is frequently audited, but a secure host with PCI compliance is a must on your end. It's actually not that hard to find a host and install WordPress and the plugin onto that host, but some might find it a bit tedious compared to other solutions.
WooCommerce Extensibility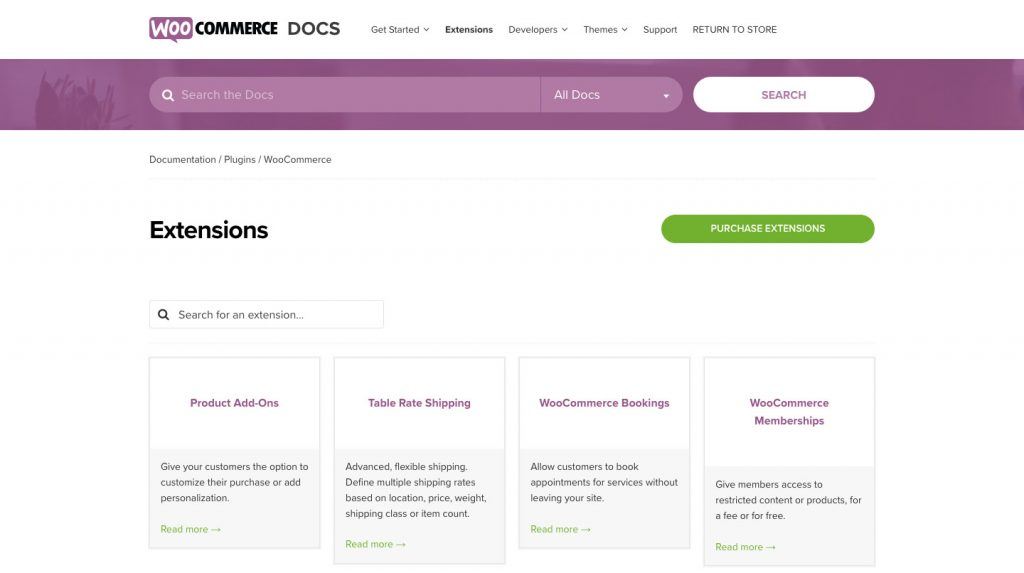 The WooCommerce extension store and plugin library offer hundreds of solutions to extend the way your ecommerce website works. It makes you download each plugin and upload it to your WordPress site, but this isn't that hard. You'll find options for social media, newsletters, coupons, accounting, subscriptions and more.
WooCommerce Support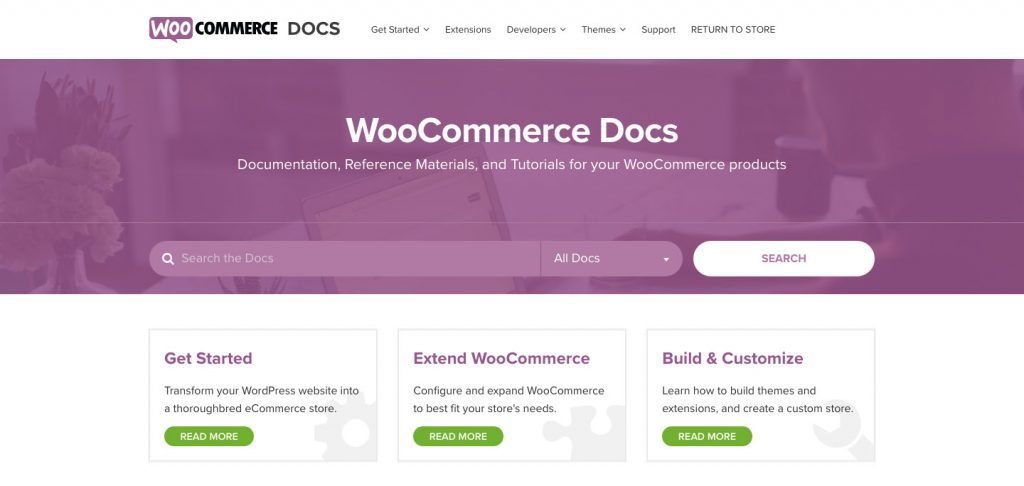 A My Account tab is provided through the WordPress dashboard, but you shouldn't expect anything in terms of personalized support. All of your research must be done through blogs, knowledge bases and forums. That's one of the downsides of opensource software, but many people seem to enjoy this freedom as well.
Conclusion
If you're interested in WooCommerce, you have nothing to lose considering you can download it for free and try playing around with it. However, it's recommended that you understand how to use WordPress before launching a business through it. The plugins are generally easy to use, but many argue that some of the more out-of-the-box solutions are easier to manage. That said, scaling up is possible, and the customization options for WooCommerce are top notch. Keep in mind, however, that personalized support is non-existent.