Formstack is an intuitive and versatile online form building software established in 2006. It started when the founder, a web app developer back then, got tired of building forms and came up with creating Formstack.
They still consider Word, PDF and paper documents to be the some of the biggest competitors as many organizations still use this methods to collect data online. Just like the other online form building software we have reviewed Formstack has its advantages and disadvantages, let's see what those are.
Formstack Pricing
Formstack is one of the most pricey form builders and they only offer a 14 day trial. You can also request a 20 minute demo that includes tutorials and tips to help you get started. They tend to get a bit more expensive at the higher end but you'll get lots of attractive features included at that price and when you pay annually you'll get two months free.
Silver: $39/month
The starter plan lots of features like a drag and drop form builder, conditional logic, CSS and themes, 5 users, mobile apps, save & resume, security and email support and much more. All of this if you need to create under 20 forms with maximum 1000 submissions per form every month.
Gold: $99/month
With this plan you'll get a few more integrations (Hubspot, Google Analitycs and Salesforce), 10 users and you can build up to 100 forms with 10,000 for each form every month.
Platinum $249/month
This plan includes more advanced features like AB testing but you are limited in number of forms and submissions. Nevertheless it bumps up the number of forms to 1000, the monthly submissions per forms to 100.000 and the number of logins per account to 25.
Formstack Design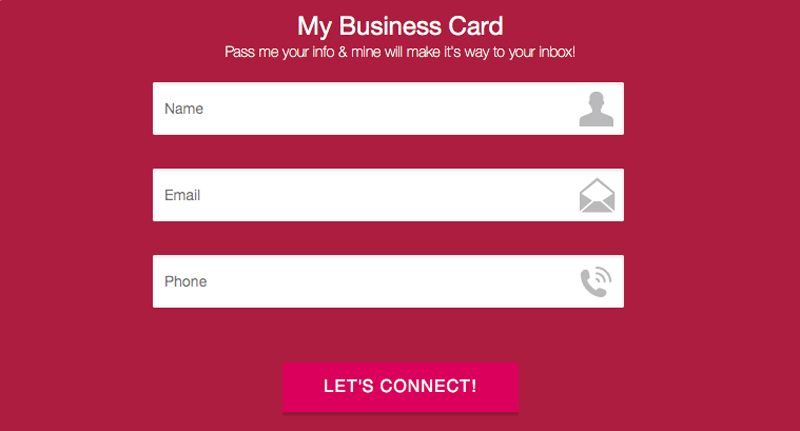 All forms have a modern design and are completely responsive. There are only a handful of pre-made templates available and with some HTML and CSS skills further customization is possible. There are more examples available on their website.
Formstack Features
Starting with the Silver plan you'll get access to all the basic features, like the WYSIWYG Drag and Drop editor, CSS and Themes, Conditional Logic, Multiple Users, Mobile, Apps, Save & Resume, Basic Integrations,  Electronic Signatures, Form Analytics, Field Validation and Payment Processors.
Formstack is available for any platform so if you're not running a WordPress site this might be the choice. Another big plus is that you are only limited by the number of forms and submissions, so the forms you create can be used on more that one website at one time.
Formstack Backend Features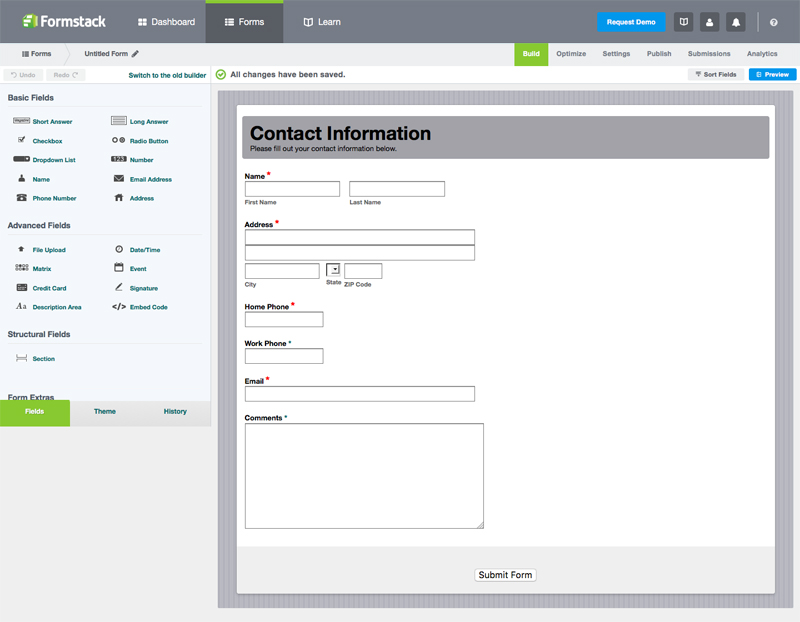 Formstack has a clean and uncluttered administration interface with a fresh and modern design.
In the backed you'll be able to access your Dashboard which contains reports like unique forms visits and conversion rates. In the Forms section you can organize your existing forms or create new ones. The next section is
Learn Formstack – an overview of every single walkthrough available to you, organized by category and difficulty level.
Formstack Extensibility
Formstack has many web app integrations available for payments, data collection, email lists, advanced analytics insights all arranged in categories.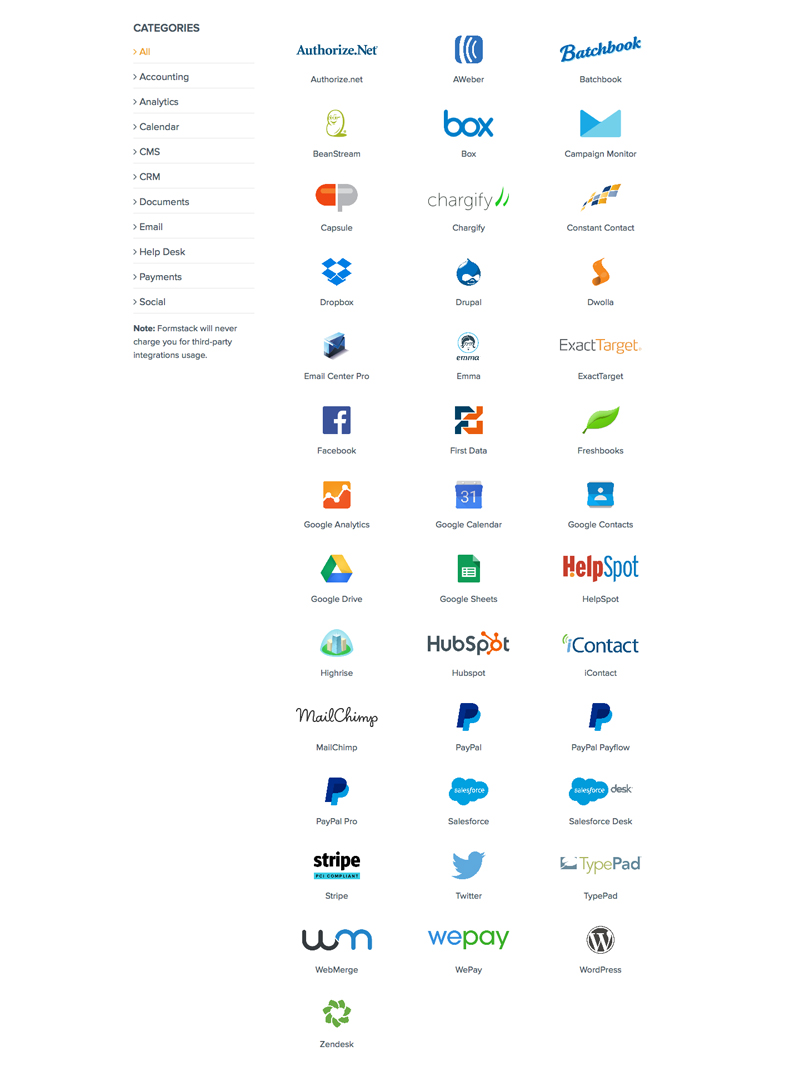 Formstack Flexibility
You can export all of your data or manually choose what data to export in CSV, RTF (Word), Excel, or PDF format.
With the Formstack iOS and Android app, you can take and process orders, collect or see sales contacts, and take survey information.
FormStack does not offer a limited free plan, after a 14-day free trial you'll have to stick to a paid plan.
Formstack Statistics
For every form some basic analytics data is avalaible: Unique Views, Conversions, Conversion Rate, Abandonments, Abandonment Rate. For more advanced analytics data the Google Analytics integration is available.
Formstack Support
Formstack offer support aver Email and Live Chat. DIYers are able to access the Support Center with a decent knowledgebase (with walkthroughs and video tutorials available), community help Forum (not very active) and a Blog (very active) as well are available.
All the support features are available at the Free level for 14 days.
Conclusion
Formstack is available for any platform so it's a great option if you're not running WordPress but still need a powerful form builder. The only downside is that the service tends to get a bit more expensive, especially at the higher end but at least you have a 14 day free trial before you commit to a paid plan. The backend looks great and the templates look great as well.