Bloom is not a standalone app. It is a plugin that is part of a larger bundle of WordPress plugins and themes called Elegant Themes. You can't purchase Bloom on its own. You have to purchase the whole bundle of themes and other plugins that come with it. The cheapest bundle does not include Bloom, so be wary. It also only works for WordPress. You have been warned.
Oh, and this is the guy who started Elegant Themes.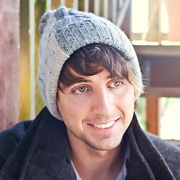 Bloom Pricing
Bloom is an odd duck when it comes to pricing. They have three pricing options, all of which are bundle deals with Elegant Themes. Only the two most expensive bundles include Bloom, so be careful not to choose the personal by accident.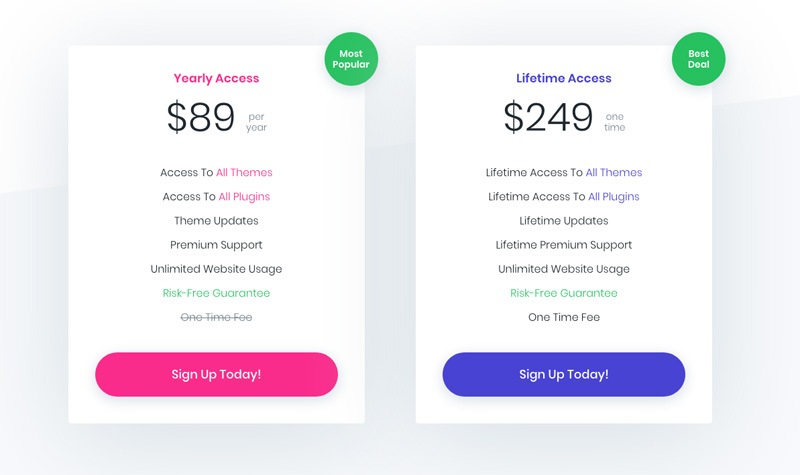 They are all a bit pricey as one-time expenditures, but if you want to build a WordPress site quickly and easily you would be hard pressed to find a better deal. If you only need popups, look elsewhere.
That said, keep in mind that the $249 dollar lifetime access gives you full and unlimited access to Bloom's options. There is no pay by the number of visitors type system like you find in other apps like OptiMonk. If you expect a lot of traffic, and you don't have any need for exit-intent, Bloom could save you a whole lot of money.
Bloom Design
Bloom has 115 different templates to choose from. That is a great deal more than many of the other popup apps on the market. They are mostly variations on the same theme, but it is still nice to have a wide variety of design options. All of the fly-ins and bars have a similar wealth of options.
The templates are really just to get you started with Bloom. They have some pretty deep design options when compared to other apps. For instance, you can add pictures of your own choosing. It is surprising how many of these optin apps don't allow for custom photos. Bloom also has a box down at the bottom of the design settings that lets you add custom CSS. If you are versed in CSS this is a great asset.
Bloom Frontend Features
The Bloom plugins look great. They have a ton of different kinds of optins to choose from. Here, I have a list.
After Commenting Popups
After Content Popups
After Inactivity Popups
After Purchasing Popups
After Scrolling Popups
Below Content
Fly-In
Inline
Opt-In Widget
Opt-In to Unlock
Timed Delay Popups
Holy cow, that is a lot of different kinds of popups. All of these are quite simple and easy to manage. Your visitors will have no trouble with them. This is what their basic popups will look like.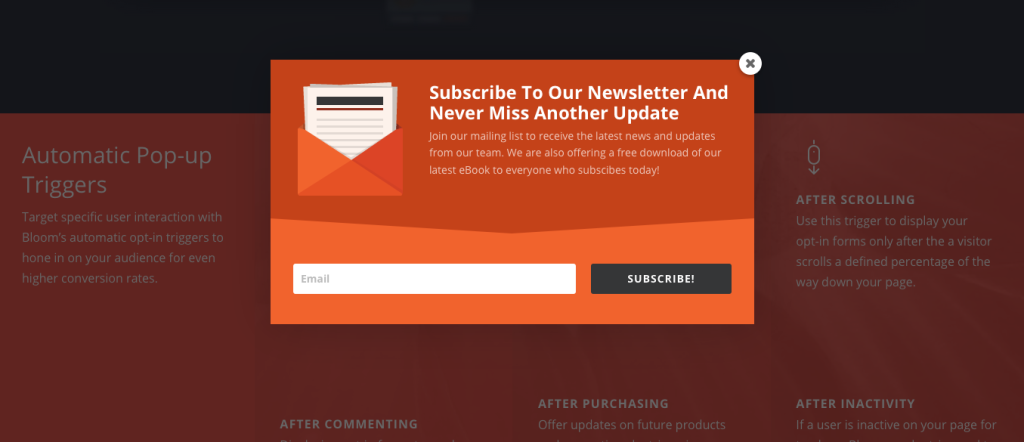 This seems to qualify as elegant. Bloom's design is very nice and simple. They go for clean lines and bright colors over fussy graphics and boarders. One thing that is a little disappointing is that Bloom does not offer exit-intent. If Bloom did offer exit-intent it would be a much more viable option. Those of you who want to convert abandoning visitors should look elsewhere.
Bloom Backend Features
Bloom is a WordPress plugin. The backed looks like this. It will be in the WordPress backend. Again, if you don't use WordPress then Bloom is not the app for you.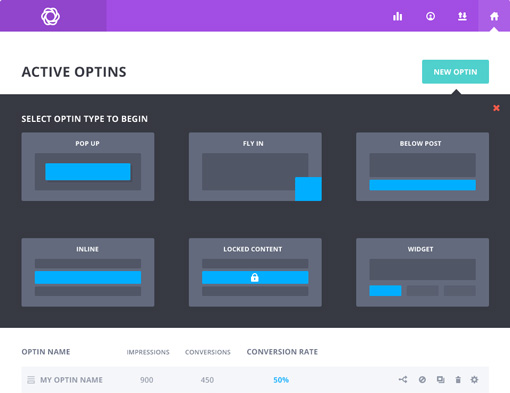 The backend works quite well. It clashes a bit with the WordPress dashboard, but that is to be expected with any plugin. It runs very well. Everything in it is just as responsive as many of the core WordPress features. They have easy access to all of your statistics, account options, and other features like A/B testing.
Bloom Reports & Statistics
Bloom has a pretty standard statistics page for an optin app. It gives you conversion rates and useful graphs that help you make a decision about which optins to keep and which ones to ditch. They give you just enough information to get the job done.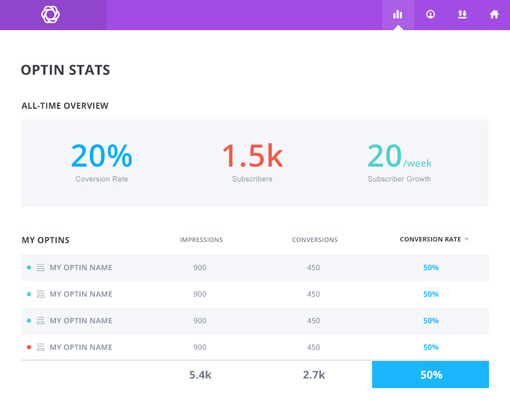 Bloom also offers A/B testing to help you streamline your optin attack. They offer an automatic choice button that sets your optin with the highest conversion rate as the default with just one click.
Bloom Flexibility
When it comes to flexibility, Bloom is the cream of the crop. They have so many different kinds of optins that the possibilities are staggering. The more ways to engage with your customers, the more likely you are to get subscriptions or turn a customer into a sale.
Bloom Extensibility
Most of the apps that work with bloom are email marketing programs. This is very handy if you want to put optins directly into your email marketing. Here, check out the list and see if any of your favorite programs are on there.
AWeber
ActiveCampaign
CampaignMonitor
ConstantContact
GetResponce
HubSpot
InfusionSoft
MadMimi
MailChimp
OntraPort
SalesForce
emma
feedblitz
iContact
mailpoet
sendinblue
WordPress plugin
Bloom Support
You can fill in a customer service form via the Elegant Themes website, but that is all the individual support you're going to get. Everything else is done though the self-help section and the support forums. The customer support forums are pretty extensive, and they should have everything you'll need to get your optins up and running, but it's not the most satisfactory means of support. The lack of a phone line or even a live chat really hurts Elegant Themes.
Conclusion
Bloom is great, if you use WordPress. Otherwise, it is about as useful as a sock filled with toothpaste. If Elegant Themes could bring Bloom to all kinds of sites, and add a few more features like exit-intent – they would have a killer app. As it stands now Bloom is totally worth it if you run WordPress and want to get a whole site up quickly.
Sadly, you can't buy Bloom as a standalone app. That really limits the number of people who will find it useful, which is a shame for such a nice piece of software. So, for those of you who use WordPress and perhaps need a new site design, Bloom is well worth a look.