The BigCommerce system powers thousands of successful stores in over 150 countries. The company actually resides in three spots: Sydney, San Francisco and Austin. This is a nice advantage, since they can house support teams in a few places and connect with you when you have problems with your site.
As an ecommerce platform, it has grown quite a bit over the years, closing the gap between its main competitor, Shopify. If we were to write this review a decade ago, Shopify would be a clear winner over BigCommerce, but the company is now blurring the lines, and it's becoming more and more difficult to see the differences.
Therefore, check out the review below to understand what BigCommerce has to offer you, and see which of the areas are pros and cons.
BigCommerce Pricing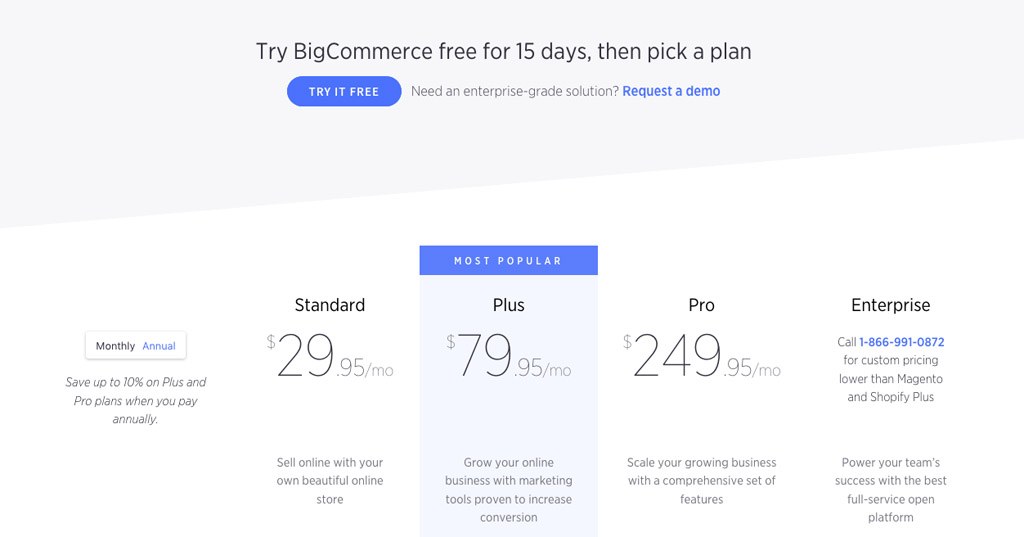 Choose from three pricing plans with BigCommerce. This isn't as many as other competitors, so you don't have as much flexibility. The lowest plan isn't exactly the cheapest in the industry, but it includes tons of built-in features that you wouldn't find anywhere else. What can you expect to receive with each of the plans?
Standard Plan – For $29.95 per month you receive unlimited products, unlimited storage, unlimited bandwidth, reporting tools, no transaction fees and the ability to accept PayPal and credit cards.
Plus Plan – For $79.95 per month you get everything from the previous plan, real time carrier shipping, best in class payment providers, abandoned cart saver, omni-channel sales tools, and a checkout hosted on your domain.
Pro Plan – For $249.95 per month you get everything from the previous plan, high volume security and analytics, fraud monitoring and product filtering.
Enterprise Plan – This one requires custom pricing, but it's built for businesses with high volume, and you receive everything from the previous plans, setup and data migration, priority support, dedicated account management, product filtering, Google stores, a dedicated SSL, a sitewide HTTPS and uptime SLA.
BigCommerce Design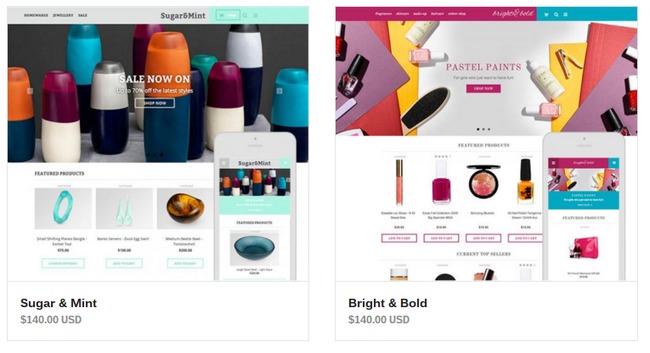 Choose from around 100 themes, some of which are free, while others you must pay for. The themes look amazing. They are modern, powerful and dynamic to the point where you can pretty much change anything on them. You gain access to all the HTML and CSS files, which is wonderful for advanced designers. In addition, an FTP account comes in handy. Some themes are available for sale online, but your best bet is to go with what the BigCommerce company has.
BigCommerce Frontend Features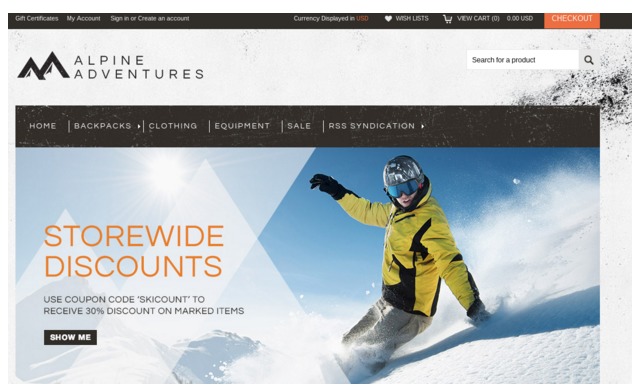 Various frontend features are built-in, such as product zoom, reviews and similar product listings. Social media integration is a huge plus, and the responsiveness of the themes make it easy for people viewing on smaller devices. Gifting options and coupon codes come along with the plan, and depending on your plan, you can implementing modules for live chat, wishlists and product filtering. Although you don't really get any translation features, you can choose from lots of reputable payment processors to quickly bring in payments from customers.
BigCommerce Backend Features
The backend looks similar to that of WordPress or Shopify. When you land on the main page it provides several videos and tutorials to get you started with building your online store. All of the navigational tabs sit to the left of the screen, where you can locate options like products, orders, content, marketing and more. The best part is that a list of tasks is outlined for you to get your site running. You'll walk through the steps to find a theme, upload your products and pick a domain. The product details are far more comprehensive than the competition, since it has settings for inventory, custom fields, bulk pricing, details, images and more. Overall, the backend of the BigCommerce platform is one of the best parts.
BigCommerce Marketing
Every part of your SEO strategy is managed in the dashboard, since it offers areas for title tags, URLS, keywords and more. A robots.txt file is completely editable, and the XML sitemap automatically pings search engines like Google and Bing. Not to mention, 301 redirects are provided.
A built-in Facebook like button starts off the social integration. Sell your products through Facebook, and connect with services like Disqus and AddThis.
Newsletters aren't available through the BigCommerce platform, but you can connect it to MailChimp or iContact, both of which provide the tools needed to send out emails. You simply have to export a CSV from your store and import it into your email sending provider. The system also offers discounts and coupons settings, along with a product recommendation system. Sell on eBay, and publish your products on around seven comparison sites without leaving your dashboard.
Overall, the backend features are stronger than competitors, since places like Shopify focus on the app store.
BigCommerce Statistics
A snapshot of your stats is not exactly provided through the dashboard, but when you navigate to the reports, plenty of information is there for you to analyze. For example, some of the reports include information for orders, abandoned carts, and store overviews. Understand what your customers are up to, and plan for the future with these reports.
BigCommerce Hosting and Security
Choose your domain name through the dashboard, and don't worry about hosting, since each plan comes with hosting and Level 1 PCI Compliance. The SAS 70 Type II certified servers are the best you can find, and the CMS ensures that everyone throughout the world can access your site quickly.
BigCommerce Extensibility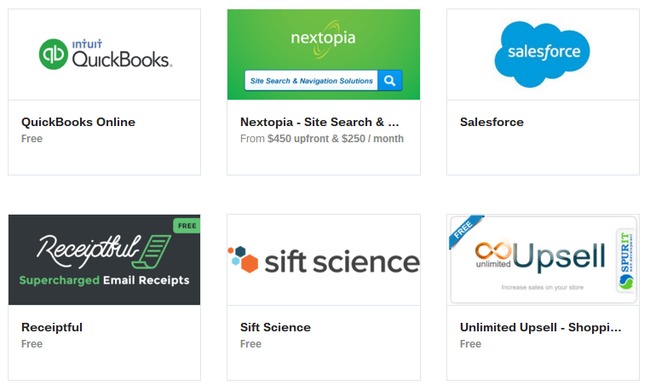 Although much of the features are programmed into the backend, BigCommerce provides a robust set of apps for improving on your store and scaling up. The app store has options for everything from email marketing to accounting. These are all mainstream services, and it only takes a click of the button to install them onto your dashboard. Combined with the stunning themes, Bigcommerce has one of the top app stores on the market.
BigCommerce Support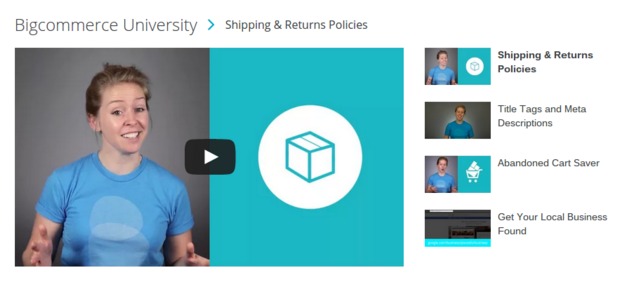 Contact the company at anytime during the day or week. The 24/7 support team has email, live chat and phone options, and you can go to the forum to chat with other people who are using the platform. In addition, a knowledge base and blog are provided for you to browse through and solve your own problems.
Conclusion
BigCommerce is for every type of store. Not only do they have a robust plan for smaller startups, but you can customize a plan to scale up and work with the folks at BigCommerce to support tons of traffic. The themes are great, and you shouldn't have any problems understanding the backend. There may be a few too many features on the backend that intimidate beginners, but overall, it's clean and concise.